The Illumifacial is the 'next generation' of the highly successful Photofacial treatment, using a new and unique combination of specialist Lynton skincare products together with powerful, medical-grade Lynton IPL technology.
Everyone's using filters. Everyone is trying to achieve pore-free and airbrushed skin. Illumifacial can transform your skin, giving a perfect photo-ready appearance.
You can entirely customise this treatment to dramatically improve skin tone and appearance, helping the skin feel and look its best. Your skin will feel fresh with a soft complexion and a healthy glow, perfect for anyone whose skins exhibits congestion, discolouration and visible signs or aging.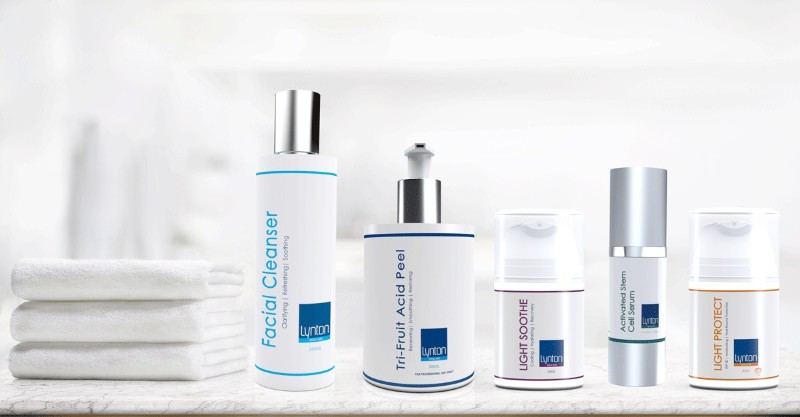 A full consultation is carried out prior to treatment to ascertain your suitability and individual treatment needs. A full treatment plan can then be tailored to suit your specific concern, aiming to improve the appearance, feel and health of your skin. If Illumifacial is a suitable option, we will carry out an initial patch test.
The Illumifacial is a very quick, comfortable treatment which is designed to provide you with 'optimum skin health.' Some people will feel a slight tingling sensation when the enzyme peel is first applied, but it very quickly subsides. The IPL aspect of this treatment can sometimes be mildly uncomfortable – most people describe the discomfort as feeling like a 'quick pinprick' and 'warm feeling' which is all very tolerable.
You may experience a superficial tingling feeling on the skin and you may see a darkening of pigment spots before they flake away – this means the treatment has worked perfectly in providing you with a more even, flawless skin tone.
As well clearer, healthier skin, you will also experience an ongoing improvement to the firmness and plumpness of your skin in the following months post-treatment, as the new collagen is stimulated deep within the skin tissue.